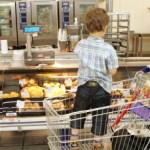 As BNN-news.com reports on January 28th, 2011, retail trade turnover at constant prices dropped 2.2% in 2010, compared to the previous year, including companies trading food products – by 5.3%, but non-food products – by 0.4%.
According to the seasonally adjusted data at constant prices, December 2010 (excluding the pre-celebration shopping) the total retail trade turnover decreased by 1.4%, compared to November. The retail trade of non-food products declined by 1.9%, but the retail trade of food products plummeted 1.2%, the Central Statistical Bureau indicates.
Read the full article in bnn-news.com. There is also a latvian version available of this article.