The Baltic News Network published the following article on June 9th, 2011.
The Baltic Association of Transport and Logistics (BATL) warns Ventspils Free port administration's activities against AS Ventspils Grain Terminal clearly suggest once more the changes are necessary within Ventspils Free port administration.
In their article dated February 11th, 2011, the Baltic News Network reports, that finally LITASCO decided to give in. Dr. Rudolf Meroni - the chairman of the supervisory board of AS Ventbunkers is only partly relieved. There were also reports on LITASCO in balticswww and in media-reading.
BNN reports, that Uldis Augulis who is the latvian Minister of Transport has called LITASCO and Ventbunkers to a meeting to resolve the current situation - the blocked Ventbunkers terminal and the blocked latvian railway system. LITASCO was represented by Mr. Andrey Polyakov.
In their article dated Febuary 3rd, 2011 - the Baltic Course reports on LITASCO's strange behaviour in their conflict with AS Ventbunkers. LITASCO - a daughter company of russian LUKOIL used to be the major client of AS Ventbunkers.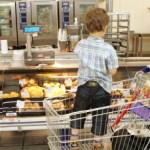 As BNN-news.com reports on January 28th, 2011, retail trade turnover at constant prices dropped 2.2% in 2010, compared to the previous year, including companies trading food products – by 5.3%, but non-food products – by 0.4%.
According to the seasonally adjusted data at constant prices, December 2010 (excluding the pre-celebration shopping) the total retail trade turnover decreased by 1.4%, compared to November. The retail trade of non-food products declined by 1.9%, but the retail trade of food products plummeted 1.2%, the Central Statistical Bureau indicates.
Read the full article in bnn-news.com. There is also a latvian version available of this article.
The BNN news network report in their article dated January 14, 2011 about a forecasted salary increase in the trade and construction industry.
The registered unemployment rate will drop in 2011 for sure – first and foremost due to the fact because jobless persons have already made use of all types of support programmes. It will not be beneficial for them to continue being unemployed, considers the Latvian Employers' Confederation.
BNN article on January 7th, 2011: Compared to the same period in 2009, most food product prices surged in all three Baltic Sates' capitals in December 2010, according to the Agricultural Market Promotion Centre (AMPC) data.
All three Baltic States reported similar price changes at capitals' stores – in late 2010 the prices were higher than at the end of 2009; yet lower than in late 2008.
In their article dated from January 5th, 2011 the Baltic News Network reports about the producer price growth in Latvia.
BNN points out that producer prices in Latvia surged 0.2% in November 2010, when compared to the previous month, forming the EU second slowest growth.
On January 4th, 2011 the Baltic News Network published an article about expected price increases for poultry.
BNN states, that in December 2010 poultry price amounted to 14% more in shops and 7% more in markets, compared 2009, forming 1.87 LVL/kg and 1.82 LVL/kg respectively.
Due to BNN poultry traders in Latvia have significantly increased their prices in December 2010 - probably to take advantage of the holiday season.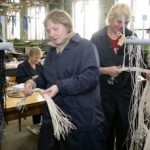 In an article published on January 3rd, 2011 the Baltic News Network points out, that in November 2010 industrial production output at current prices formed  373.6 million lats, when compared to October 2010, the industrial production volume has dropped by 0.3%, according to seasonally adjusted data at constant prices.
On December 28th, 2010 - right before the end of the year, the Baltic News Network reports on a new activity of the software company Microsoft:
Microsoft has granted 827 870 US dollars to the Latvian Information and Communication Technology Association to support the unemployed and develop their computer skills, as well as provide professional career development.